Please fill out the details
we will get in touch
Professional gardeners Hounslow can really make a difference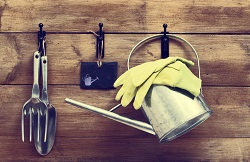 Are you worried that bringing in a professional gardening service might break the bank? There's no need to worry about that with Gardeners Hounslow. We believe that everyone in Hounslow should have access to great garden maintenance, whatever their budget. That's why we offer highly competitive prices on all of the services we offer in the TW3 district. Furthermore, our expert landscape gardeners are on hand to ensure that if you need to have your garden redesigned, the service will be of the best quality possible without burning a hole in your pocket. Call us today for a free quote and we'll discuss the options with you!
Our landscapers can make your garden safe for your kids to play in
If you've got kids then you might want to have a good look at your garden and assess whether it's truly safe for them to be running around in. People have been coming to us with concerns over how they can make their gardens safe and fun for their kids. That's why our expert Hounslow team is always ready on standby to take your calls and discuss our garden maintenance and landscaping options. Families often don't fully realise the true potential of their gardens, so allow us to help you out! Our professional Hounslow gardeners can offer a regular maintenance service for a great price to keep your entire family happy.
Our gardeners Hounslow deal with pet damage in your yard
Often garden owners have noticed that many of their neighbours' pets like to use their garden as a public toilet or their trees as scratching posts! That is why, in Hounslow, we've been offering a selection of expert gardening services such as planting and lawn repair and restoration to help put their mind at ease! We've even been offering landscaping in TW3 as well, to aid in restoring damaged gardens. Just call us today to discuss your options and we'll even give you a free estimation.
Even tiny gardens deserve proper care, call our gardening company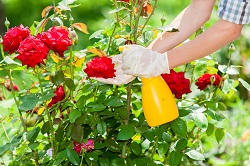 Is your garden quite small? Do you think it's too small to hire a gardening company to give it a makeover? No garden is ever too small for expert care! Our team of TW3 gardening experts will never turn down a garden because of on its size or shape. They can even have a go at giving your tiny garden a complete makeover with a tailor-made landscaping solution, if you like! You may just be surprised what can be achieved in a small garden! We can offer a range of expert maintenance services for any size of garden, so do not think your outdoor space is too insignificant to deserve proper maintenance.
Take care of your garden before moving out
Are you moving house? Are you worried about what your garden is currently looking like? If you're trying to sell your house in Hounslow, improving the state if your garden can greatly increase the value of your property and make it far more attractive to potential buyers. Our professional gardening services in TW3 can transform your garden and make a world of a difference. Even if you just need a bit of garden clearance, we can help out. We can easily work to tight deadlines too, so we can assist you even if you have a very short time to get your garden back into shape.
Call in the expert gardeners Hounslow to assist you!
It's not a moment too soon to call us to come and rescue your garden in the TW3 region. Our lawn repair and restoration packages can bring your long-suffering lawn back to life! Our landscaping services can fully transform your garden with vigour and our garden clearance services can rid you of any unwanted junk and debris that might have piled up in your garden. Stop dreaming about your ideal garden; get in touch with us and make it a reality with our expert services! Book our gardeners Hounslow today and see the transformation happen before your very eyes!


testimonials
what customers say
Best gardeners I've used and so I recommend Hounslow Landscape Designers to anyone needing help with their garden.
Charlotte Miller
My sister has been using Lawn Maintenance Hounslow for all of her lawn care needs for almost a year now. I know she was happy with the gardeners so I decided to give them a shot. They have done a fabulous job in the garden.
Natalee S.
I hired Gardeners Hounslow for a general tidy up. Their gardeners were terrific. They worked speedily, professionally and took a great amount of pride in their work.
Alex H.
Hounslow Landscape Designers delivered the best garden maintenance services and the best prices.
Saretta L.
When I decided to hire a gardening service, I did some comparison shopping. Landscaping Companies Hounslow offered the best value for the money. I am also pleased with the quality of their work.
Robert Carter
Their gardeners go above and beyond the call of duty to please all of their customers. It makes Landscaping Companies Hounslow one awesome company.
Ewan J.
Lawn mowing may sound like an easy task, but it isn't for me with my health problems. I needed a cheap service, someone to take care of my lawn. GardenersHounslow offered me the perfect deal. I'll certainly be using them again when my...
Ashley P.
A colleague at work spoke very highly of GardenersHounslow so I decided to give them a try, and I am so pleased I did. They are so helpful, and really willing to pitch in with everything, and I love how affordable their prices are - nice...
Liam Holloway
We got some hedge pruning done today by Gardeners Hounslow. We were amazed by the affordable cost and excellent service. Highly recommended.
David Gunter
I couldn't have asked for a better landscaping service, Hounslow Landscape Designers left me satisfied with their work and with my wallet.
Anne